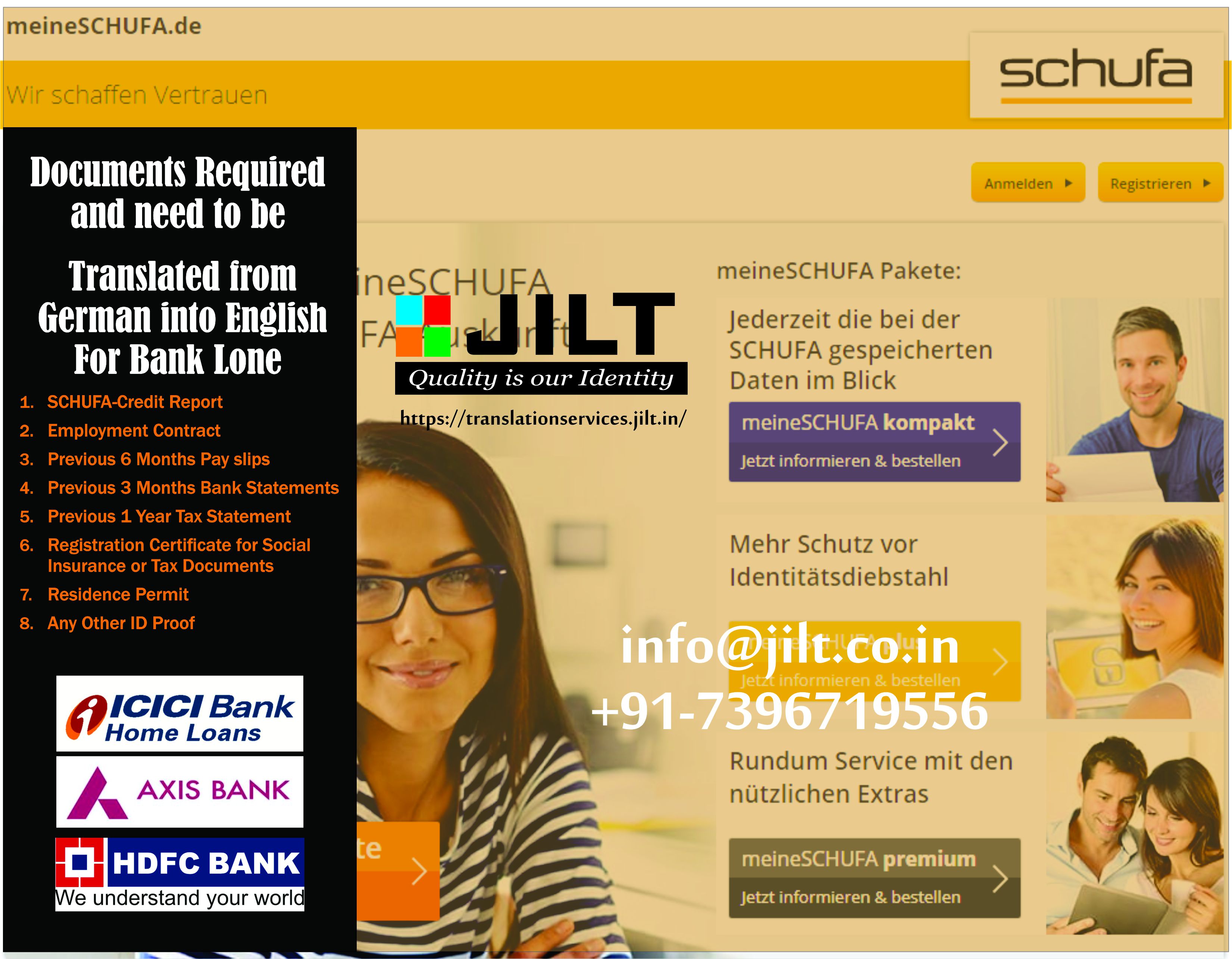 Documents Required and need to be Translated from German into English
by Dr. Abu Mazhar Khalid Siddique - October 19, 2019
Banking translation services can be required by banks and other organizations, as well as individuals. Some instances where banking translations are commonly required are in the case of banks which have branches in various countries where the main language is not always the same as the language used in the bank's native country. It is also required in areas that have a large immigrant population.
To Apply for a Bank loan the list of documents Required and need to be Translated from German into English are as follows:
1. SCHUFA-Credit Report
2. Employment Contract
3. Previous 6 Months Pay slips
4. Previous 3 Months Bank Statements
5. Previous 1 Year Tax Statement
6. Registration Certificate for Social Insurance or Tax Documents
7. Residence Permit
8. Any Other ID Proof
Now Banking translation involves working on financial documents, hence translators working on banking documents should have specialized knowledge in finance, as well as banking procedures and policies.
JILT Language Translation Services meets the demand for banking translation through its professional banking translators sourced from all over the world. We have specialized banking translators working across numerous language pairs for highly competitive rates. We have worked on a large variety of banking translation projects originating from banks, businesses and individuals.
------------------------------------------------
We are also providing the Website Content translations