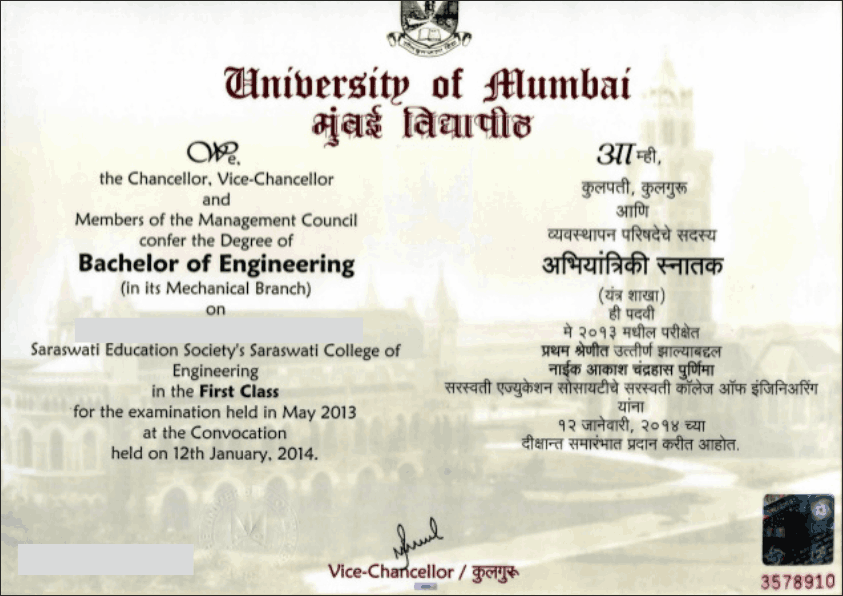 Engineering Certificate Translation Services
by Dr. Abu Mazhar Khalid Siddique - October 04, 2019
Do you need to have your Engineering Certificate to be Translated into multiple Languages? Whatever the original language, we are JILT - Certified Translation Services to meet your deadline.
---
Why Engineering Certificate is to be Translated?
An Engineering Certificate is a significant educational document that requires Translation into Foreign Languages which is used for the Visa, Placement into foreign Companies at their location. The Translation & also the certification of the Engineering Certificate is important in proving your and your document's legitimacy which makes it easy for the placement officer and also at the Embassy. The procedure of Translation is implemented by the JILT Certified Professional Translations as per the International Standards which are acceptable. The concerned office requires proof that you are an expedient individual when you are obtaining a visa and selected in placement for foreign companies. There is a range of providers that insist on the document translation until the final one. Along these lines, finishing the Translation the aid of expert firms can end up being more values that meet your deadline.
---
Where to Get Engineering Certificate Translation?
It is essential to get Engineering Certificate Translation done from the Professional, Experienced and Certified translators. Best and Experienced language translation Service Providers are the ones who understand the importance of accuracy in the translation of these types of documents. We at JILT – Language Translation Services render Engineering Certificate Translation Service with authenticity and maintain the confidentiality of the provided material. Our services are customer convenient with responsive client support, Most important Best rated & with 10+ Years of Experience in the Industry.
---
Here are some of the Language combinations which is listed Below
English to Arabic | English to Dutch | English to German | English to French | German to English | Chinese to English | More